Dreaming about War with Bion
Magdalena Zolkos
University of Jyväskylä
29.3.2023, 18:30
online / zoom
Can dreaming in the times of war be considered a form of historical witnessing? What aspects of or "truths" about war does the dreamer testify to? 
We invite you to the lecture "Dreaming about war with Bion" by Dr. Magdalena Zolkos.
In her lecture, the researcher will draw on the work of British psychoanalyst Wilfred Bion (1897-1979) and highlight the ways in which Bion's reframing of the Freudian theory of dreams — away from the concept of dreams as repressed wishes and towards the notion of dreaming as processing of lived emotional experiences — helps us think about war's effects on culture, society and the psyche.
From Bion's perspective, dreaming in relation to war would be marked by an irreducible paradox: on the one hand, dreaming is integral to the process of thinking about, and assigning meaning to, people's corporeal experiences of war; on the other hand, dream-images also point to what is un-processable about war, and what is too powerful and traumatic to make sense of.
Drawing on Bion's theory, the researcher makes an argument that "war dreamers" are witnesses to how war's violence imprints itself upon people's bodies, while also gesturing at a communal or social aspect of dreaming. By sharing the dream, the dreamer does not only produce a unique form of knowledge of history, but also implores the listener to "dream together", to help them "contain" what is traumatic and un-dreamable in the war dream.
MD Roman Kechur will join the conversation.
The event will be delivered on the online platform zoom. To join the discussion, please, register.
Working language: English. Interpretation into Ukrainian will be provided.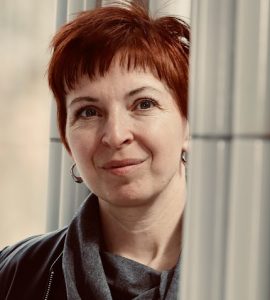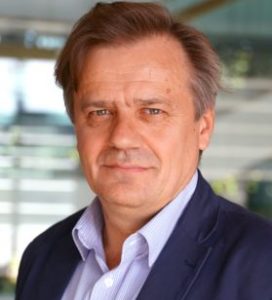 This event is part of a broader documentation initiative entitled "Diaries and Dreams of the War."
Project team
Dr. Bohdan Shumylovych (Center for Urban History)
Natalka Ilchyshyn (Ukrainian Catholic University)
Ihor Kolesnyk (Lviv National University)
Credits
Cover Image: Anastasiia Bodnaruk