Michał Waszyński. Back to Lviv
Oleh Chornyi, Stanislav Tsalyk 
January 23, 2019 / 6.30 pm
Center for Urban History, Lviv
Michał Waszyński, a renowned film director was born in Kovel and studied in Kyiv. He came to be a star of Polish cinema and a producer of Hollywood movies. The film stars Sophia Loren and Audrey Hepburn owe to him with their screen appearances. It was in his film that the "Only in Lviv" song was first presented.
The story of Michał Waszyński is hardly known in Ukraine. An author and a screenwriter Stanislav Tsalyk and a film director Oleh Chornyi will offer a story about his life and the fragments from his forgotten films.
The event will take place as part of the [un]archiving program of the Urban Media Archive at the Center for Urban History.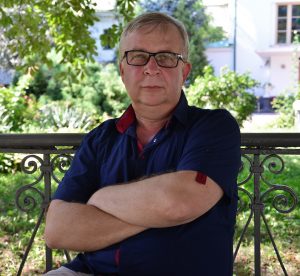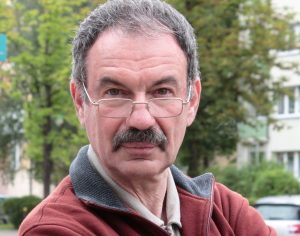 [unarchiving] is the project of informal presentations of sets and collections of the Urban Media Archive to promote and mainstream the problems of archival heritage in the community. We are committed to shape new attitudes on archiving and present historical collections in an unusual perspective. The events from the series include public viewing and listening to visual, audiovisual, or audio pieces that could use a different format from academic settings and create an atmosphere of free reflection and discussion, as well as combine popular formats and archival historical collections. It will be the nights of cine-music or photo-music, film screenings, photo presentations, and other events representing a dialogue of the present day and the past times.
Credits
Сover Image: Waszyński worked with Audrey Hepburn on the film 'Roman Holidays' (promotional material)
Image Gallery by Iryna Sereda