Achievments of the SWAP residence at the Urban Media Archive
November 20, 2019 / 6.30 pm
Center for Urban History, Lviv
Loreal Prystaj practice focuses on revealing a connection between the physical environment and the internal states past and present. While investigating the film archives at CUH she is presently intrigued by detailed footage focusing on hands' as a mechanism to build, construct and make anything that exists in our physical universe. This "tool" is not only a device that creates our everyday surroundings but through its performance allows us the ability to preserve history, sustain tradition and reconstruct the past, which can be overlooked.
The presentation will be conducted in English with simultaneous translation into Ukrainian.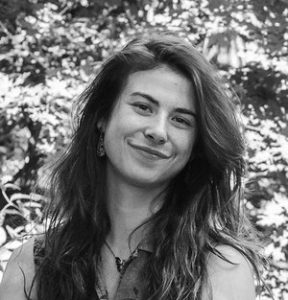 The objective of the SWAP: UK/Ukraine Residency Programme is captured in its name – SWAP. Cultures, artistic traditions and trends, innovations in technique, perspective and philosophy cross-pollinate as creative minds travel the breadth of Europe to experience the artistic abundance of geographies both physical and psychological, territories once walled off that are now open for exploration. In Ukraine, the British Council works with the YermilovCentre and the Municipal Art Gallery, from Kharkiv, the Museum of Odesa Modern Art, Kyiv's Izolyatsia: Platform for Cultural Initiatives, and Lviv's Jam Factory Art Center and Centre for Urban History; in Britain, Liverpool Biennial and its partner venues in the city – Bluecoat, FACT and Open Eye Gallery – provide the expertise.
Credits
Сover Image: Loreal Prystaj
Image Gallery by Iryna Sereda