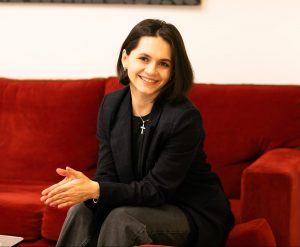 ---
In 2017, she was awarded a Master's degree majoring in "Accounting and Audit" from the Ivano-Frankivsk National technical Oil and Gas University.
Since 2016, she worked as an accounting officer in various areas of accounting in LLCs and for individual entrepreneurs. She has accounting experience in retail, lawyer's practice, consulting and audit, and restaurant business. She contributed to the content0making for the online shop of children toys.
At the Center for Urban History, she is doing accounting.