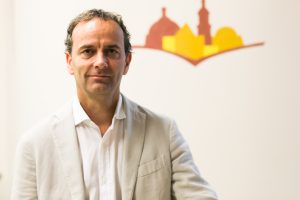 ---
Born in Basel, raised in Germany and Japan. PhD in history and economics from Bern university (1997). Lives in Vienna and London.
Main research interests and publications: History of East Central Europe in the 19th/20th century; Galicia under Habsburg rule; Cities, Media and the Public Sphere in the transition to modernity.
As a cultural entrepreneur founder of: Center for Urban History of East Central Europe (2004); Harald Binder Cultural Enterprises (2015); Jam Factory Art Center (2017).