Neo-Gothics. Around the High Castle
The walk was focused on the history of several buildings on the streets of Barvinskykh and Kryvonosa. This area between the High Castle and Piskova mount, used to host stone-works and military gunpowder depots, while in the late 19th century, the residential townhouses were built thereon. "In a healthy and beautiful area", "Fresh air…", "The healthiest district…" — those were the opening lines of real estate sales listings in this neighbourhood in the early 20th century. It shows that the townhouses and villas in this area were much wanted.
City walk was continued the topic of the 2017`s itinerary that covered Neo-Gothic buildings on the streets of Stefanyk and Svoboda avenue. In this version, Neo-Gothic style is also typical only of the décor of the standard buildings of the time. Developers and businessmen-dealers, or top management of the post office who were able to get the needed amounts and build their villas here, were prevailing among the people who opted to settle down in this residential area to live or do their business.
The walk was conducted by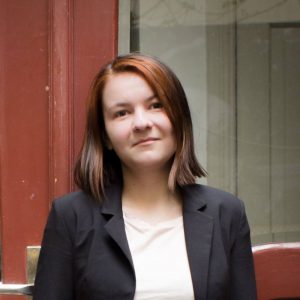 City walk was based on the materials elaborated in the "Lviv Interactive" project. The city walk was free of charge with prior registration.
Credits
Сover Image: Olha Zarechnyuk