Classicist Palace and the Smutny Carpentry: A Story of one Neighbourhood at 15 Lychakivska Street
September 8, 2018 / 2.30 pm
"Hidden" in the courtyard at 15 Lychakivska Street, the classicist villa is not the only gem of the area. It used to host a carpentry factory of Jan Smutny since the 1860s. The buildings have been preserved and transformed into residential housing. The tour will focus on the architecture and on how to recognize the presence of manufacturing facilities through the existing buildings. In addition, the walk will use this site to illustrate urban development of Lviv of the late 18th century – mid 20th century in general. We shall mention the successive owners of the site – a well-known Drexlers family in Lviv, represented by merchants, artists, and architects.
Duration of the walk: 90 min. The city walk will be conducted in Ukrainian.
The walk will be guided by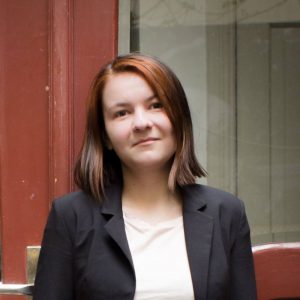 The event is a part of the European Heritage Days 2018. This year, the topic is "From Crafts to Professions: Heritage of the Makers of Lviv"
Credits
Сover Image: Olha Zarechnyuk