Dnipro. An Entangled History of a European City
Andrii Portnov
European University Viadrina
6.4.2023, 18:30
online / zoom
We invite you to the presentation of the book by Dr. Andriy Portnov's book "Dnipro. An Entangled History of a European City." This is the first research on the history of the city of Dnipro in English.
Through the history of Dnipro — from its founding to the present day — the author addresses the topics of European and, ultimately, global history: myths about the founding, urban symbols, and holidays as tools for creating modern identities; practices of imagination, comparison, and competition in urban development; imperial, national, and regional patriotisms; the struggle of different political projects during the change of political systems; interethnic violence and genocides; urban elites and cult figures in the development of "regional capitals."
The author of the book, Andriy Portnov, will outline the key ideas of the book during the presentation. The reviewers, Vladyslav Hrybovskyi and Iryna Sklokina, will join the conversation to share their critical reflections. Together, the researchers will raise the following questions: what was the role of Ukraine in the creation of imperial and Soviet political projects, as well as military and nuclear potential? And what is the future of former industrial cities in the modern world? Why did the history of Donetsk and Dnipro take different paths in 2014? What is the secret of the resilience of the cities of eastern Ukraine today?
So, we invite everyone to join the discussion on topics for which Dnipro is a good starting point.
The event will be held online in zoom. To join, please, register.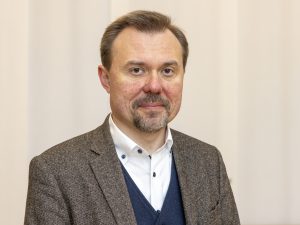 The presentation is organized by the Center for Urban History and the Department of Ukrainian History at the European University Viadrina (Frankfurt an der Oder).
Credits
Cover Image: Cover of the book "Dnipro. An Entangled History of a European City"