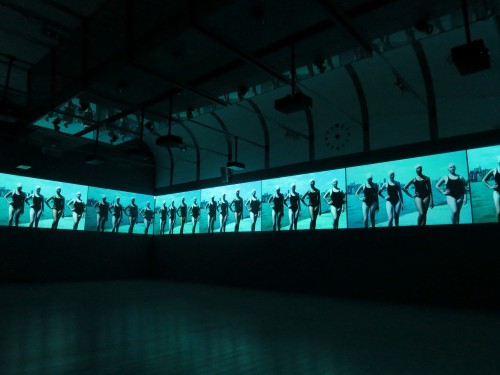 ---
Course Duration:

October 16 - November 17, 2017
Schedule – Mn and Wd, 4.00-5.30 pm
Venue – Center for Urban History. Library
Format – seminar-workshop
Working language – English
The aim of the course is to get to know how to analyze examples of visual culture, including: fiction films and documentaries, video, photography. Both contemporary and historical materials will be studied, together with theoretical texts and publications (from the area of film and media studies, anthropology, cultural studies and history. Although images are mostly seen, if you want to really know them and understand them really well, you must not only "see" them but also "read" them, that means to analyze them as a complex message/ text. That is why at our course we will firstly discuss some terms and categories, that would help us to read images such as: composition, convention, genres, and narration, memory, representation. Analyzing images, we will be interested in searching for contexts of their production, places of display, and ways of collecting them. That is why we will talk about archiving (and digitalization), getting to know how connect archival images with facts, places and people in certain realities. So, we will discuss various ways of interpretation to discover histories and narrations hidden in films and photographs, that could not be always seen for the first sight.
The whole course would be a kind of seminar and workshop at the same time, including parts of lectures, analysis of written texts, theoretical and historical ones, as well as discussions and group interpretations of analyzed issues and images. Students will get to know what is the difference between analysis and interpretation of visual culture, and what methods can be used to "read" different kinds of images. Each student will be provided with knowledge and tools necessary to create one's own methodology of "looking at" images. All texts and materials will be differentiate in such a way that everyone will be able to find ideas  and images corresponding with one's own interests, experiences, studies or work. Altogether and individually we will be practice:
how to analyze a particular image in terms of medium, historical and cultural context;
how to recognize and describe aesthetics of images, and the position (role) of an author of an image;
how to do research on visual culture depending on the source of images (home collections, museums, digital archives, media);
how to create narrations of images and about images.
There will be an individual work on one's own projects (written or visual), based on students' own research and materials from the collection of the Centre (digital archives and books) and from other sources.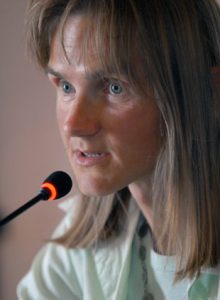 Credits
Сover Image: Photography from a multimedia exhibition of Polish artist Izabela Gustowska in Poznań 2015 / Małgorzata Radkiewicz