History of Bohomoltsia street
This is a small street in the city center, built in 1903-1908 which is an outstanding example of urban planning. The street was the first in Lviv to be conceived as a holistic project. It is an architectural ensemble centered around a small green area. Each building here is an outstanding example of Art Nouveau architecture (Secession style), were many authentic decorative elements remain.
At the heart of the walk is a study "The Secession Ensemble of Bohomoltsya Streets" conducted by architect Olha Zarechnyuk and the results of oral history research project "The History of One Street" which has been underway at the Center for Urban History since 2007.
The city walk was guided by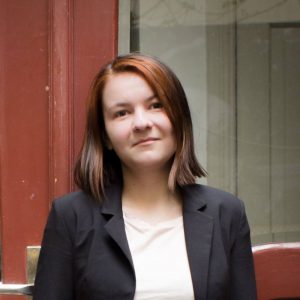 Credits
Сover Image: Olha Zarechnyuk